What we know about changes in menstruation after the covid vaccine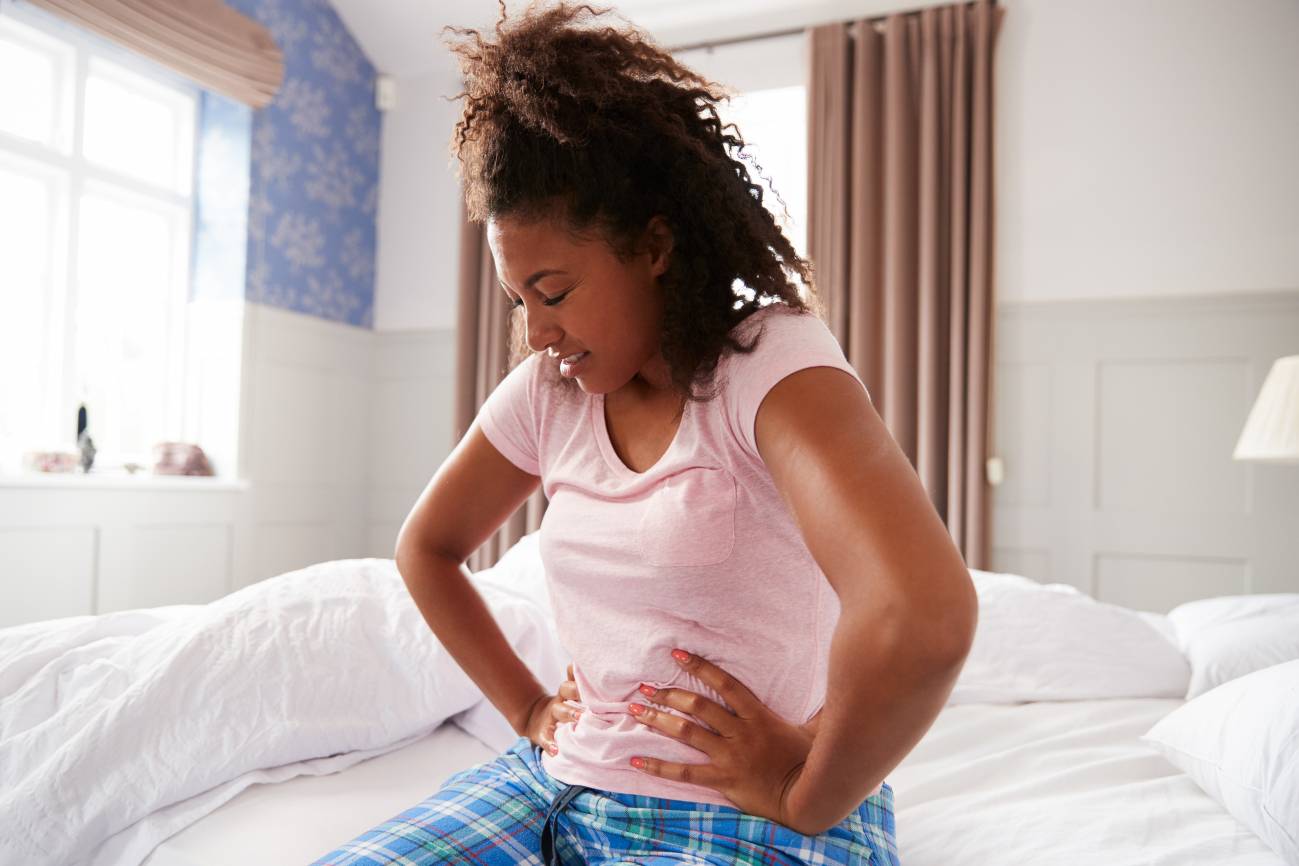 Seven out of ten women say they have had rule changes after vaccination, according to a preliminary survey of 14.000. Now, researchers from Granada will study their menstrual health to find out if these alterations are due to immunization against covid-19.
At the beginning of August, one of the periodic safety updates of the vaccines against covid-19 of the European Medicines Agency (EMA, for its acronym in English), echoed the communication of Menstrual disorders after vaccination and requested more information from the marketing agencies, committing to review the available evidence and monitor this possible effect.
In turn, the Spanish Agency for Medicines and Health Products (AEMPS) also included this aspect in its seventh pharmacovigilance report, on July 20, reporting that so far no causal relationship has been found between these changes in the rule and the covid-19 vaccines, although it clarifies that is in study.
In this sense, from the Biosanitary Research Institute of Granada University of Granada and San Cecilio University Hospital of Granada a scientific study is underway, the EVA project, led by the teacher Laura baena, which seeks to assess whether vaccination is associated with this increasingly frequent visit for menstrual disorders.
The study has three branches. The first is a questionnaire online which already has nearly 14.000 responses and which they expect to close in September. Without being definitive data and not yet published, more than 70% of the women who have participated report having presented changes in your period after vaccination, including increased bleeding, more frequent bleeding and delays in menstruation, among others.
A second branch focuses on the follow-up over a year of just over 100 women, from before vaccination, and if these disorders occur, they can be characterized; Among them, and without having completed the study, about 30% report having some type of alteration. In a third branch, blood tests are being carried out on a subgroup of these volunteers (before, between doses and after the last dose of vaccine) to try to study the biological mechanism that could be involved.
Lack of comprehension
The menstrual cycle and a self-perception of a normal menstrual pattern is one of the most important physiological processes for women's health, since its alteration is sometimes an early sign of other pathologies, although it can also be modified by external factors, such as lifestyle habits, psychological aspects, physical activity and drug use, among others. However, there is still a lack of comprehension about menstrual physiology, visible in the lack of studies that exist in this area.
La Covid-19 it has affected more than 200 million people around the world until the month of August. The disease is associated with serious effects, reflected in a high death rate and serious health consequences. In addition, some studies have associated this viral infection with changes in the levels of sexual hormones in women and with significant alterations in certain parameters of coagulation.
However, the studies carried out in this regard continue to be scarce to infer a clear knowledge about the mechanism and the consequences in menstrual cycle disorders, even more so if it is taken into account the lack of incorporation of the gender perspective in scientific research, that is, research differentiated by sex and subsequent analysis with a gender perspective to understand the reasons for the differences, if any.
The first vaccines
One of the most important objectives in the search for strategies to stop this pandemic has been the development of vaccines effective against the spread of the SARS-CoV-2 virus and a vaccination campaign massive on a global scale.
La European Medicines Agency (EMA) approved four vaccines based on randomized clinical trials: Pfizer / BioNTech, Moderna, AstraZeneca, and Janssen. To date, in Spain 73,3% of the population has at least one dose of one of these vaccines. However, none of these vaccines contemplates in their leaflets the risk of menstrual disturbances as a possible side effect of its administration. The scientific literature is very scarce in relation to the secondary effects of vaccination on reproductive health of the woman.
This may be due to the fact that these types of possible alterations are not usually included in studies on adverse effects of vaccines. We return to the lack of a scientific methodology with gender perspectiveEven more so knowing that 77% of the side effects of the SARS-CoV-2 vaccines reported to the EMA have occurred in women.
We hope in the coming months to be able to give more answers about the effect of these vaccines on the menstrual health, so that it can be reported and included in the technical data sheet of the commercialized vaccines as well as the rest of already known side effects, which could avoid unnecessary consultations and tests in women who present them.
It is also necessary to apply a gender perspective in health research, without simplifying and attributing to stress or neuroticism the health effects observed in women, both due to the disease of covid-19 and with other diseases or in clinical trials such as those carried out with vaccination against the SARS-CoV-2.